So you want to study abroad in Korea? Lucky for you, South Korea is an amazing place to learn and explore! With its rich culture and diverse landscape, there is something for everyone here. In this guide, we will walk you through everything you need to know about studying abroad in Korea. From choosing the right program to making the most of your experience, we have got you covered! Let's get started!
Why Study Abroad in South Korea?
Why not China? Why not Japan? Why Korea? There are many reasons for studying abroad in Korea, so let's get started.
To begin with, Korean universities are ranked among the best in Asia and rank highly especially across disciplines such as engineering, law, economics, and medicine.  For example, Seoul National University is regularly ranked as one of the top 5 universities in Asia by most measurements including global rankings such as those published by Quacquarelli Symonds (QS) or Times Higher Education (THE).
Korea also has several unique programs that can help students who want to study abroad stay connected with home without sacrificing too much: Skype lessons and lectures online for distant international students; giving foreign students randomized pick-up service from Incheon International Airport; a KTO overseas promotion center which runs an annual Welcome Asia! event, and support centers on campuses at most universities.
With a strong emphasis on standardized testing, Korean universities have an easy transfer system for students to switch from one school to another as long as the student meets the admission requirements of his/her desired university. In addition, it is much easier to transfer from universities in Korea to those abroad. This makes it easier for international students who want to study outside of Korea after completing their degree from a Korean university!
Finally, every year many international students go back home saying how much they loved Korea and that they plan to return. Why not be among these happy few?
Cost of Living in South Korea
Compared to other popular study abroad destinations, the cost of living in South Korea is relatively low. For example, a monthly subway pass in Seoul costs about $80 and a meal at a cheap restaurant will only set you back about $12. Of course, prices vary depending on the city you are living in, but overall South Korea is an affordable destination!
South Korean Culture
South Korea is a fascinating country with a rich culture that spans thousands of years. From the traditional Confucian values still prevalent in society today to the more recent influences of globalization, South Korea is a unique blend of old and new.
One of the best ways to experience Korean culture is by actually living in South Korea! This way you will be able to see, hear, touch, and smell everything Korea has to offer. However, if this is not possible for you there are many other ways to get immersed in Korean culture. For example, try watching some K-dramas or listening to K-pop music! By doing this you will be able to learn about the customs and norms of Korean society as well as the language.
The Landscape of South Korea
South Korea is a beautiful country with diverse landscape that ranges from the mountains and forests in the north to the beaches and islands in the south. If you are looking for an adventure, South Korea is definitely the place for you! There are endless possibilities for outdoor activities such as hiking, camping, climbing, and skiing. In addition, there are many interesting places to visit such as ancient temples, bustling cities, and stunning national parks.
Making Friends in South Korea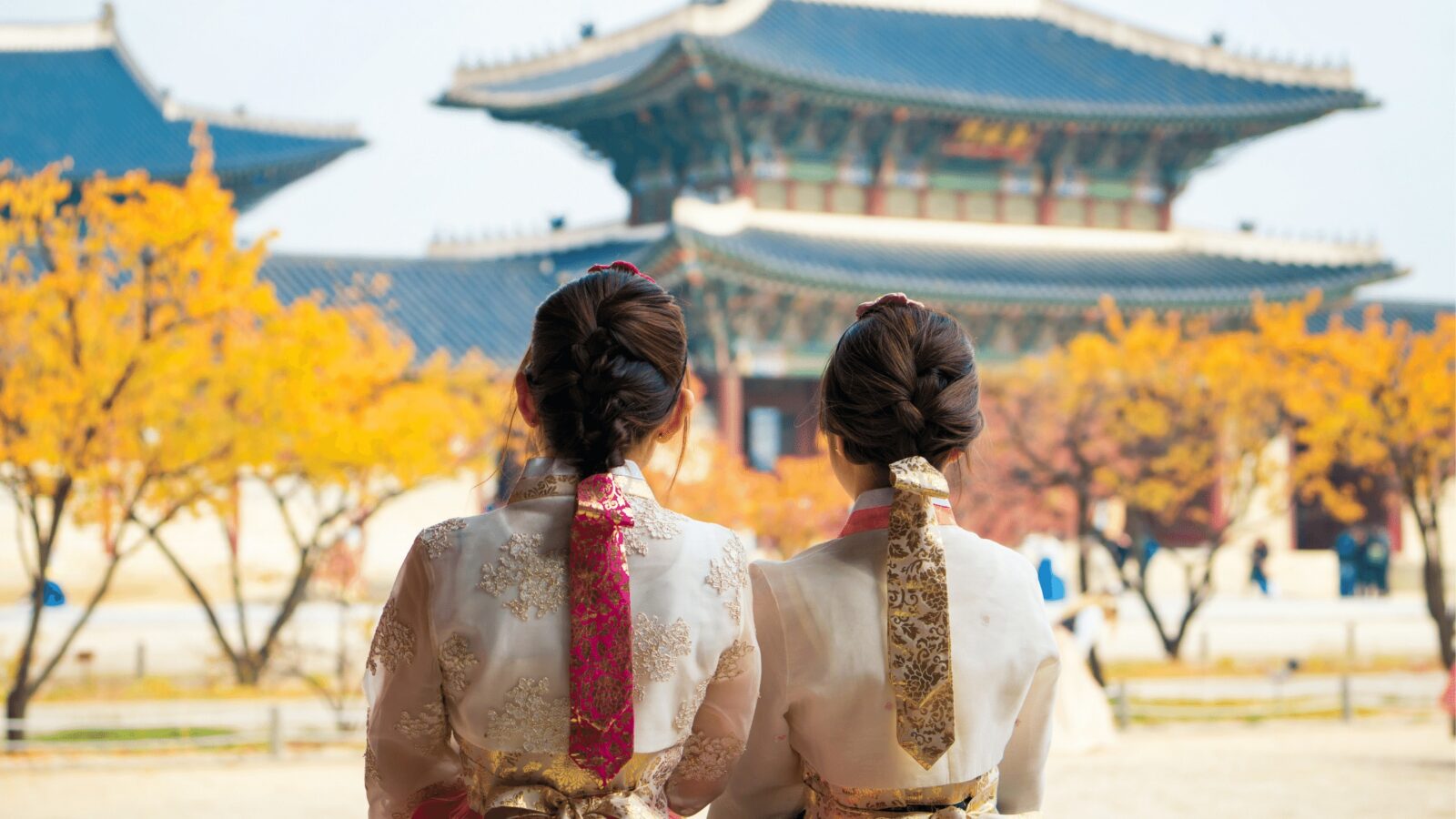 One of the best things about studying abroad is making friends from all over the world. However, this can be challenging when you don't know where to start. One way to make friends in South Korea is by joining a club or activity related to your interests. For example, if you like hiking there are many hiking clubs in South Korea that you can join.
Another great way to make friends is by attending orientation events and social gatherings organized by the university or program you are studying with. These events are a great way to meet people from all over the world who share your interests!
There is no doubt that South Korea offers an amazing educational experience for students looking to study abroad. With its top-ranked universities, affordable cost of living, rich culture, and diverse landscape, it is no wonder why South Korea is one of the most popular destinations for international students! If you are thinking about studying abroad, South Korea should definitely be at the top of your list!
Scholarships for Studying in Korea
Scholarships can be a lifesaver for those who want to study further but lack the financial resources. Scholarships provide funds to those who cannot afford to study otherwise. Scholarships are available for students pursuing master's and doctorate degrees as well as undergraduate courses. Scholarships can also be availed by foreigners coming from different countries such as the United States, Pakistan, and Mexico among others.
Universities in Korea offer scholarships for students enrolling in their institutions including foreign students. These scholarships may be provided based on academic merit or need of the applicant or both. Some scholarships require applicants to demonstrate outstanding skills and talent like singing or sports while other scholarship programs do not have such prerequisite conditions. Undergraduate students applying for Korean universities should remember that studying in Korea is expensive and it will be difficult for them to bear the complete cost of their degree. The tuition fees range from $7,000 to $15,000 per year depending on the university.
It is important for applicants to know that scholarship awardees are expected to maintain a certain grade point average (GPA) or score based on a pre-determined scale. Scholarships can either be renewed annually or for a semester at the discretion of the awarding body. Renewals depend on how well students perform academically during their first year as well as other student activities involved in extracurricular programs. Thereafter, decisions about renewing scholarships are determined by whether students have been able or not been able to meet predetermined academic standards such as maintaining a certain GPA.
Please check the links below for more information:
1) Scholarships for studying in Korea – Scholarships and Grants from Top Korea Institutions
9) Scholarships for International Students from Developing Countries to Study at top Korean Universities
10) How to Get into a Korean University with Scholarships
Choosing a Program
is a very important decision and should not be taken lightly. There are many factors to consider, such as the program's length, location, cost, and what type of degree you will be pursuing.
Here is some more information about the different types of programs available for those looking to study abroad in Korea:
Short-Term Programs
If you only have a few months to study abroad, or if you want to take a break from your studies and travel, then a short-term program is perfect for you! Short-term programs usually last between one and three months, and they offer an excellent opportunity to explore South Korea and its culture. Many short-term programs also include excursions and cultural activities so that you can experience everything South Korea has to offer.
Long-Term Programs
If you want to study abroad in Korea for an extended period of time, then a long-term program is the best option for you. Long-term programs can last anywhere from one semester to four years, and they allow you to fully immerse yourself in Korean culture. You will also have plenty of opportunities to explore South Korea and its many attractions.
Graduate Programs
If you are looking to pursue a graduate degree in South Korea, there are several universities that offer excellent programs in a variety of fields. Graduate programs typically last two years, and most universities require students to complete coursework as well as write a thesis or dissertation.
Dual Degree Programs
If you want to get a degree from two different universities, then a dual degree program is the perfect option for you. Dual degree programs allow students to earn degrees from two different universities, and they typically last between three and four years. There are many different types of dual degree programs available, so make sure to do your research before choosing one.
Credit Transfer Programs
If you have already completed some college coursework, or if you want to transfer to a university in South Korea, then a credit transfer program is the best option for you. Credit transfer programs allow students to easily transfer their credits from one university to another, and they typically last one or two years. Make sure to check with the universities that you are interested in to see if they offer credit transfer programs.
Final Thoughts on Studying Abroad in South Korea
There are many different programs available for students who want to study abroad in South Korea, so make sure to choose the one that best suits your needs. Studying in South Korea is a unique and rewarding experience, and I guarantee you will not regret it!