Landing your first graduate job can be tough. You're competing against experienced professionals, and sometimes it feels like you're the only one who doesn't have a clue what you're doing. But don't worry – we've got you covered! In this article, we'll be giving you tips from the pros on how to get that all-important graduate job. So read on and start planning your successful career today!
What to Expect As a Recent Graduate
If you're a recent graduate, you might be feeling a little lost right now. It's normal to feel overwhelmed after finishing school – suddenly, you have to figure out what to do with your life! But don't worry, there are plenty of things you can do to set yourself up for success. Here are some tips:
Get involved in extracurricular activities: This is a great way to show potential employers that you're well-rounded and motivated.
Volunteer: Volunteering shows that you're compassionate and community-minded. It also looks good on your resume!
Network: Meeting professionals in your field is the best way to learn about job opportunities and get advice on how to break into the industry.
How to Identify Your Skills and Strengths
One of the most important things you can do when looking for a graduate job is identifying your skills and strengths. It's not always easy, but it's worth taking the time to figure out what makes you unique. Once you know what they are, you can start focusing on jobs that match them. So how do you go about doing this? Here are a few tips:
Start by making a list of your strengths and weaknesses: This can be helpful in identifying the areas you need to work on.
Think about what you enjoyed doing in school: Chances are, these are activities that you're good at and enjoy doing.
Ask your family and friends for feedback: They know you best, so they'll be able to give you honest feedback about your skills and strengths.
Get Professional Feedback: Sometimes it's helpful to get professional feedback from someone who knows the industry well. A career counselor or recruiter can help you identify your skills and strengths and give you advice on how to market them.
How to Stand Out in a Crowded Job Market
The job market is competitive, no doubt about it. But that doesn't mean you can't stand out from the crowd. In fact, there are a few things you can do to make yourself stand out and increase your chances of getting hired. Here are some tips:
Be proactive: Don't wait for job postings to appear – start networking and reaching out to potential employers proactively.
Create a strong resume and cover letter: This is your chance to show off your skills and experience. Make sure they're well-written and tailored to the specific company or position you're applying for.
Be prepared for interview questions: Interviews can be nerve-wracking, but if you're prepared for the questions they'll ask, you'll have one less thing to worry about.
Stay positive: No one wants to hire a Negative Nelly. Stay positive and upbeat, even when things get tough.
Make sure your Social Media Profiles are Professional
Potential employers will often do a quick Google search to see what you're up to online. Make sure your social media profiles are professional and don't contain anything that could hurt your chances of getting hired.
The Job Search Process
The job search process can seem daunting, but it doesn't have to be. Follow these tips from the pros to make your job hunt a little bit easier.
Start Early
Don't wait until you finish school to start looking for jobs. The earlier you start, the more options you will have.
Network
Networking is one of the most important things you can do in your job search. Talk to friends, family members, and professionals in your field to see if they know of any openings.
Be Flexible
Be willing to take any job that is offered to you in your field. You may not get your dream job right away, but this will give you experience and networking opportunities.
Keep Up With Your Education
Make sure you are always up to date on the latest trends and technologies in your field. Employers want employees who are constantly learning and evolving.
Stay Positive
Don't get discouraged if you don't hear back from employers after applying or interviewing. Stay positive and keep looking for jobs. There is a job out there for you!
How to Apply for Graduate Jobs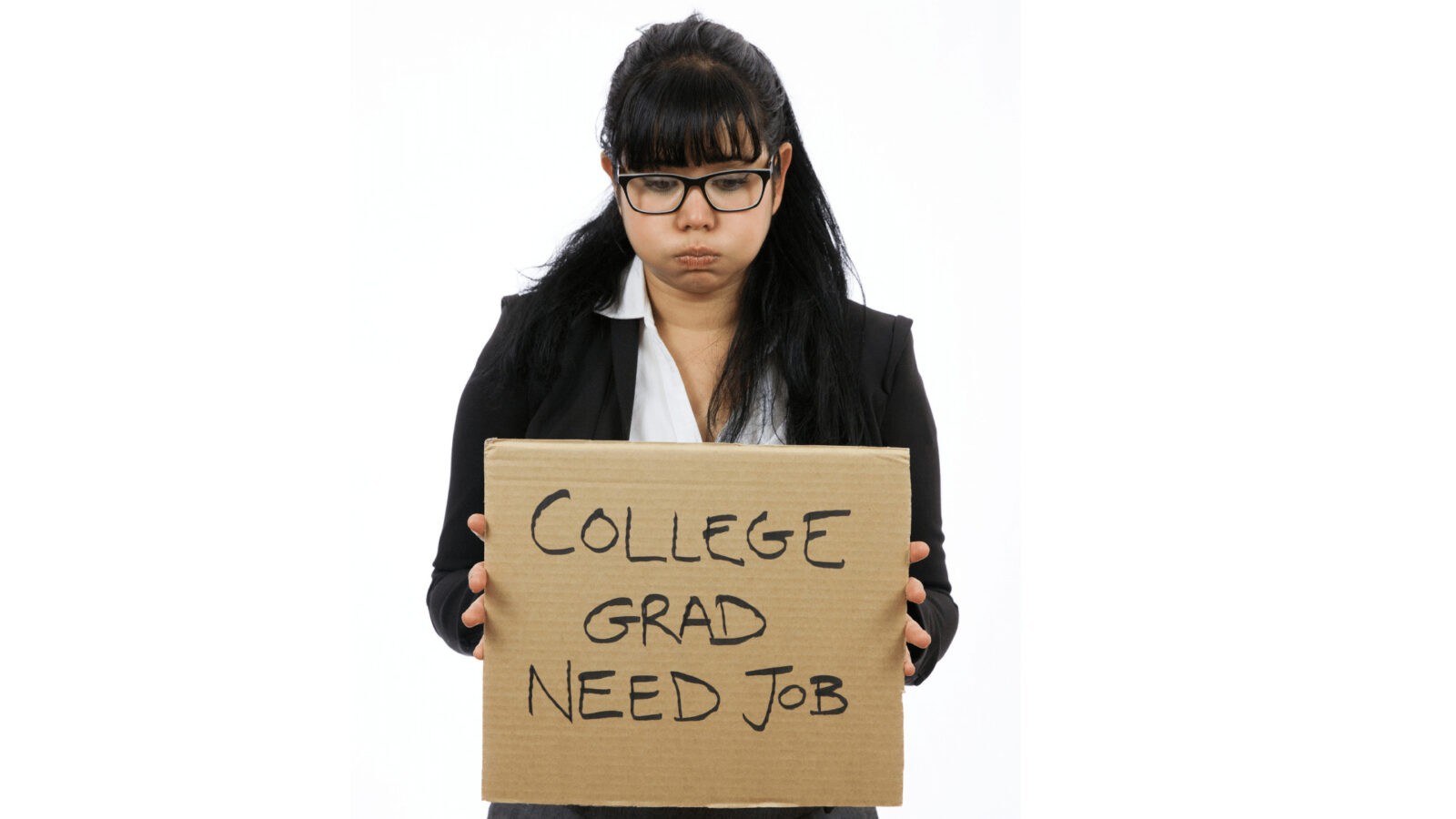 Now that you know what to expect, it's time to start applying for jobs! Here are some tips:
Start early: Don't wait until the last minute. The earlier you start, the more time you'll have to perfect your application and networking skills.
Do your research: Make sure you know what the company is looking for and tailor your resume and cover letter accordingly.
Be prepared for interviews: Practice answering common interview questions so you can feel confident in front of potential employers.
Follow up: After an interview, be sure to send a thank-you email reiterating your interest in the position. This will show that you're serious about the job.
Volunteer or do Internship
If you're not sure what you want to do, volunteer or intern in a field that interests you. This will give you the opportunity to learn more about the industry and see if it's the right fit for you. It will also help you build your resume and network with professionals in the field.
Post your Curriculum Vitae on Job Boards
Make sure to post your resume on job boards and networking sites. This will increase your chances of being found by potential employers.
Attend Career Fairs
Career fairs are a great way to meet recruiters from different companies and learn more about their hiring process. It's also a chance to network with other professionals in your field.
Send your Resume to Startup Companies
Startup companies are always on the lookout for talented people. Graduate jobs are available at startup companies. If you have a degree, there is no reason why you should not be applying to startup companies.
If you're looking for Graduate jobs, don't forget that it's also possible to break into the industry by applying for Graduate jobs at smaller companies and growing with them.
Conclusion: How to Get a Graduate Job
The job market is competitive, but with the right tools and strategies, you can increase your chances of getting a graduate job. Follow these tips from the pros to make your job hunt a little bit easier. Good luck!